Well, I'm very surprised by the result. This round was so, so close, and the gown that was voted out was voted out by 1 vote!
Now it's time for the Grand Final. Vote as usual - by voting out your least favourite.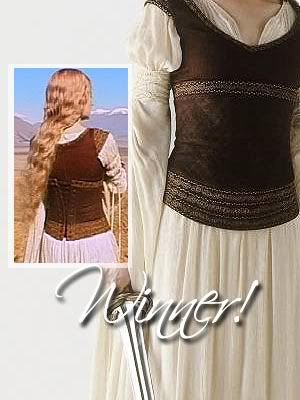 Seriously, I am so surprised. I really expected the final to be between White Wool and Green Gown...but...alas...
White Wool vs Shieldmaiden White
(May I just say again how bloody surprised I am?!?!)
Feeling:
surprised
Music: anything but love - squirrel nut zippers