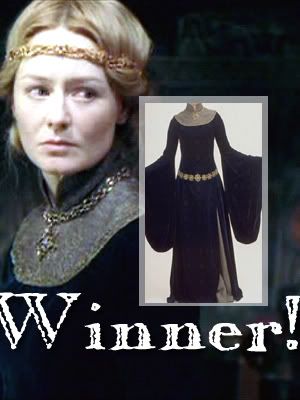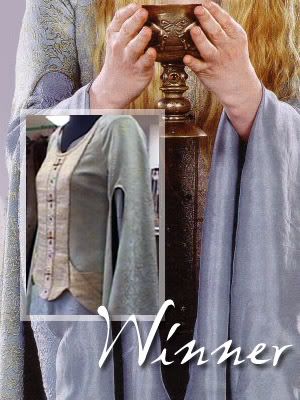 The Ice Blue Coat was voted out.
Vote out your least favourite!
White Wool
Arguably Eowyn's most famous costume. Seen in TTT as she stands on the footsteps of Meduseld, looking out over the plains.
Coronation
Her last frock to be seen on film: worn during Aragorn's coronation in ROTK.
Starry Mantle
Worn over the plain white gown she wears in the Houses of Healing. The mantle was, of course, originally Finduilas' and a gift from Faramir.
White Wool vs Coronation vs Starry Mantle
Feeling:
okay