First round is out the way with 1 costume voted out.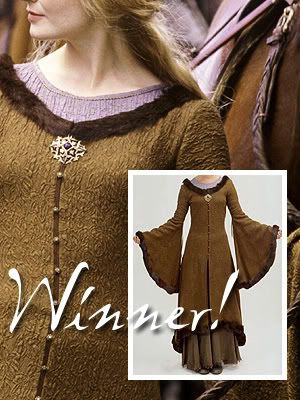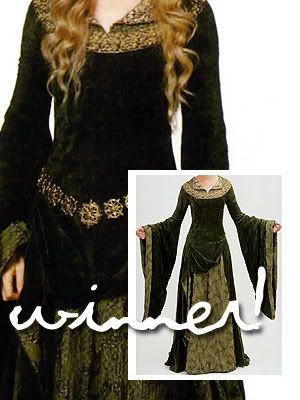 Round 2 - Vote out your LEAST favourite!
Beacon Gown
Seen in ROTK, when Aragorn runs into Meduseld and announces the beacons have been lit, heralding the assault on Gondor. (Maybe I should have cut Eomer out, but he looked so darn serious I didn't have the heart.)
Riding Outfit
Seen briefly and not too clearly in Rotk. "It's tradition for women of the court to farewell the men." This picture details the delicate embroidery that is lost in film.
Dernhelm
The costume she wears in her defining Rotk moment! Helmet not pictured.
Beacon vs Riding vs Dernhelm
Feeling:
good